Spinal Manipulation & Adjustment Provided by Our Chiropractor
At Winter Park Chiropractor in Winter Park, FL, and the nearby region, we offer manipulation and adjustments to help those experiencing back pain. For example, we can treat a pinched nerve, herniated disc, and more by targeting the vertebrae in the back. And in addition to being a back-pain treatment, manipulations, and adjustments can also help manage chronic conditions and prevent back issues in the future.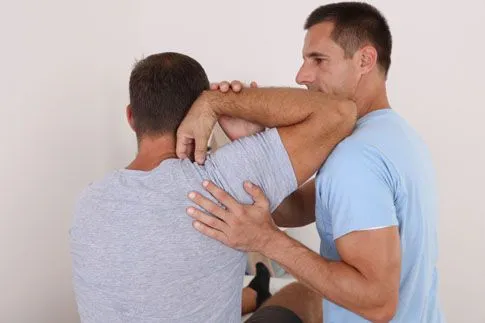 Adjustment vs. Manipulation
The terms adjustment and manipulation are often used interchangeably. However, these two chiropractic care techniques are different. However, they are both classified as part of holistic medicine geared toward helping your body heal better.
During manipulation, our practitioner focuses on relaxing tight muscles or may center on easing fluid in a joint. The technique consists of slowly moving the joint through various motions. It can help with inflammation and nerve-related symptoms.
An adjustment is a more precise therapy. It revolves around using thrusts to correct specific joint dislocations, usually in the back. The jabs are typically given at a quick pace with limited force. We use this technique to improve nervous system function while increasing the range of motion in your back.
Decide on the Appropriate Treatment
After our practitioner examines you and gathers information about your medical history, we can determine which one is right and safe for you. Then, if we perform an adjustment, our chiropractor will likely take imaging tests to get an idea of the source of your problem, such as spinal degeneration.
Once we decide on the right one for you based on your condition, our practitioner will explain the process, so you know what to expect. For instance, let's say you have a pinched nerve, and our chiropractor states an adjustment is the best course of action. Our chiropractor will then explain the process, and you'll have an opportunity to ask any questions.
Benefits of These Treatments
While each technique is different, either helps with back pain. With adjustments, you can also receive treatment if you have headaches or migraines. Both forms of chiropractic care are natural and work with your body to optimize the process and flexion. When you receive an adjustment, it's highly customizable, allowing you to receive the maximum benefits.
Schedule an Appointment with Us
Our practitioner provides adjustments and manipulations at Winter Park Chiropractor in Winter Park, FL, and the surrounding area. Contact us today to see if one could be a back-pain treatment for you or have other benefits by calling (407) 339-2225.